Taking your B&E license?
If you're planning to tow a caravan or trailer over a certain weight, you'll need a B&E license. That can be frustrating if you've been driving for years, and think you have all the qualifications you need (not to mention all the experience). That said, there's good news for people who got their driving licence before January 2013, which we'll explain further on.
At NxtGen Driving Academy, our qualified and experienced commercial instructors know exactly what it takes to pass your B&E test. They'll guide you every step of the way through both theory and practice, because our mission is to give you the best possible chance of gaining your license. So, let's take a closer look at the B&E category license and what you can expect.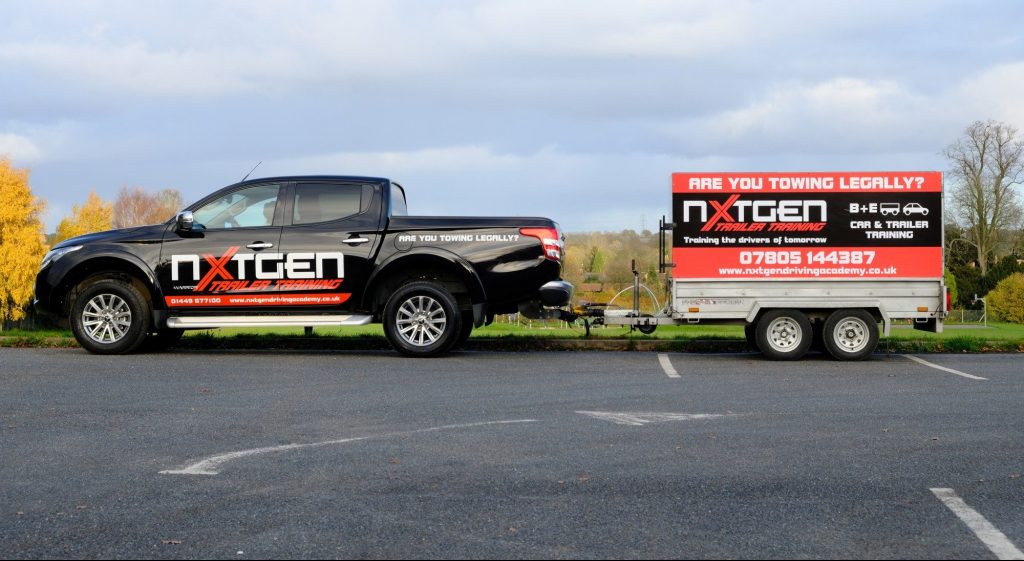 What is a B&E license?
For a license giving you B&E entitlement, you need to take a trailer test to show that you're proficient. The letters B and E simply refer to categories, with B being the car and E the trailer.
An important point about this qualification is the 'valid from' date on your current driving license. If it's after 19th January 2013, you'll be restricted to driving a combined MAM (maximum authorised mass) of 3,500kg. If it's before that date, passing the B&E test will allow you to tow a trailer of any size.
What you'll need to do to get your B&E license
Eyesight test
The B&E test will begin with a basic check on your eyesight. You'll be required to read a number plate from 20 metres away (or 20.5 metres for the old style plates).
Safety checks
You'll be expected to carry out the appropriate safety checks on your trailer. You'll also be asked a number of 'show me, tell me' vehicle safety questions, a list of which you can find on GOV.UK.
Reversing
You'll need to show that you're capable of reversing your car and trailer into a restricted space, as well as being able to stop at a given point. You'll be shown a diagram first of where you are required to reverse.
General driving ability
Naturally, your general driving ability will be tested in a variety of road and traffic conditions. During the test for your B&E license, you will also be asked to pull over and pull away. This could include stopping at the side of the road and pulling out from behind a parked vehicle.
Driving independently
For around 10 minutes of the test you will be expected to drive by following traffic signs or verbal directions. But don't worry, your result won't be affected if you deviate from the route after forgetting a direction.
Uncoupling and recoupling
It's important that you know how to uncouple and re-couple your trailer from your vehicle. You'll be asked to demonstrate this as part of the test.
Gain your B&E license with NxtGen Driving Academy
Our team of instructors here at NxtGen Driving Academy are experienced in every aspect of the B&E license. From re-coupling to reversing, we'll practice until you're ready to pass your test. Contact us today for more information or advice.